Welcome To Ang Mo Kio Presbyterian Church!
We praise God for leading you here! Whether you are new with us or are a part of this community, we invite you to a journey Towards Christlikeness! We trust that as we walk along this path of faith together, God will draw you closer to Him and mould you into the likeness of His Son, Jesus Christ.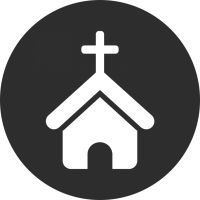 Dear AMKPC,
The government has announced to repeal section 377A of the Penal Code.
Being a member of the Presbyterian Church in Singapore (PCS) and the National Council of Churches of Singapore (NCCS), we are in accord with the statement released by the NCCS (see NCCS statement here).
Strong Marriages and Family has always been an instrumental pillar of AMKPC. We will continue to strengthen marriages and families in the long run. Let us pray that the government and the churches will continue to uphold our family values as established by our sovereign God in whom we trust.
Rev Srimal Marthenis
AMKPC Elders and Deacons Court
Join us for our monthly Prayer Meeting.  "Always be joyful. Never stop praying. Whatever happens, give thanks, because it is God's will in Christ Jesus that you do this." 1 Thessalonians 5:16-18
Continue Reading